Discover one of the most beautifully situated holiday homes in Newquay, Cornwall at Headland Views . The 5 star platinum holiday cottage is in the heart of the Rosamunde Pilcher country. Here, under the supervision of King Charles, a property on duchy land was created that is second to none. The design was based on a typical fishing village as found in Cornwall. The luxurious cottage is only 200m from the world-famous "Fistral Beach", a hotspot for surfer's and lovers of the seaside. The holiday home is equipped with all amenities and has a spa area with swimming pool and hot tub. It is suitable for 8 people and is child and dog friendly. There are two charging stations for electric cars.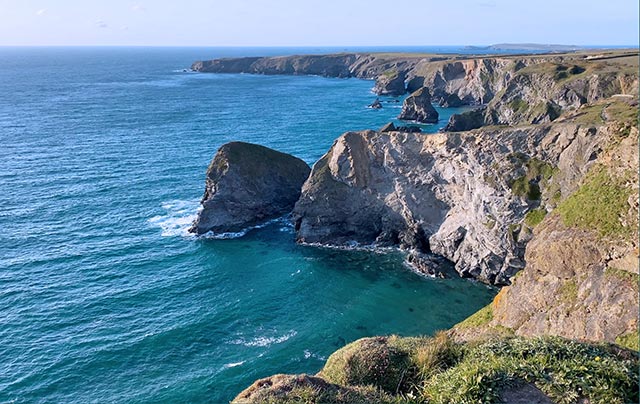 Beaches & More
Enjoy the coast around Newquay, just a short walk to the famous Fistral beach for much more than surfing, through to the dramatic features of the north Cornish coastline
Relax @ Home
Any time of the day is a relaxing one at Headland Views with a Hot Tub and an Endless Pool to allow you to pace your swimming, all in the private garden.
News
We have just started our own YouTube channel – here: Headland Views – YouTube Currently, we are editing a family's experience of staying in the luxury and comfort of Headland... Continue reading→